Presented by: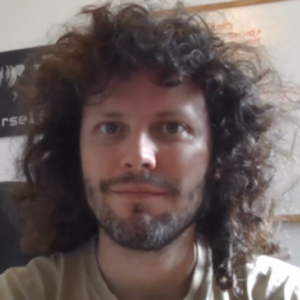 from SAP Young Thinkers, Snap!, MicroBlocks
Bernat is a software developer from Barcelona. He develops for Snap! and MicroBlocks, and is the author of Snap4Arduino and a bunch of other Snap! modifications.
Volunteer Hosts
Thanks for helping with Snap!Con 2021!
If you'd definitely like a chance to present your project, please make a post in the forum. We'll also be taking sign ups during the session, if there is time.
What are you actually doing with Snap!? This is a time to share your recent or in-progress projects briefly. If you're a teacher with a student who's done something extraordinary, bring that. You'll be able to sign up to present a project on the Snap! forum, even during the conference for last-minute work. Please keep presentations under five minutes -- and no slides! We want to see your project running.
Duration:

1 h

Room:

Plenary

Conference:

Type:

Plenary