Presented by: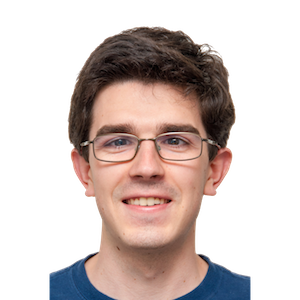 I'm currently a Lecturer at UC Berkeley, developer on the Snap!, Snap!Con and BJC Teams.
Volunteer Hosts
Thanks for helping with Snap!Con 2021!
Come, meet your other Snap!Con 2021 attendees in a casual, "Speed Dating"-style gathering using the Ohyay platform. We'll drop small random groups of attendees in a room for a few minutes, encouraging everyone to introduce themselves and meet each other. Here are some starter questions:
What's your name?
Where are you from?
How much Snap! programming experience do you have?
What's your connection to the Snap! community?
What's your favorite Snap! project?
What are you looking for from this conference?
What talents do you have that you'd like to share?
What's a random, fun fact about yourself?
Rinse, lather, and repeat with a new random group of attendees until the end of the session. Join us!
Date:

Duration:

45 min

Room:

Hallway

Conference:

Type:

Social
Events Happening Now
Take a break and step away from screens.
Yoshiki Ohshima, Ken Kahn, Samo Koprivec , Luis Mayorga, rfmorland@gmail.com, Daniel Jackson, Alexandra Abramova
The second of two lightning (five-minute) talk sessions.
Lightning talks are listed in the order they are scheduled, but do no count on each talk starting exactly as scheduled. Each speaker will have 5 minutes, with the...
read more