Presented by: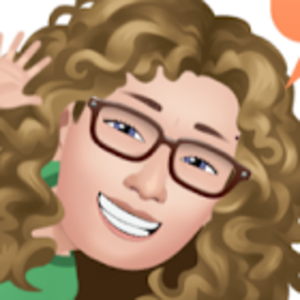 I teach high school at Lynnfield High School and live in Gloucester MA.
I have taught Math for many, many years. Two years ago I transitioned to teaching computer science full time and am loving it!
Volunteer Hosts
Thanks for helping with Snap!Con 2021!
No materials for the event yet, sorry!
Teaching CS in a high school can be a lonely job. Many of us are the only ones in the building, if not the district. Come make some new contacts, colleagues, friends that share your passion for computer science education at the high school (or even middle school) level. Bring your best practices or challenges that you can share.
Topic ideas: Teaching specific: Helping students that struggle with the foundations of programming; Challenging students that zoom ahead; Inspiring creativity and independence; Opening students' eyes to the importance and benefits of collaboration. PD specific: Recommendations for PD; What do you use for inspiration (Facebook groups? twitter chats?) This session will be a follow-up to the panel presentation "Snap! in High School" although attending the panel presentation is not a requirement for participation in the BOF.
I am looking forward to meeting new teachers and reconnecting with old friends!
Duration:

30 min

Room:

Room 1

Conference:

Type:

Birds of a Feather
---
Information for event authors only:
Committee Review
** If this can be scheduled after the High School teachers panel session
Submission Details
Significance and Relevance of the Topic: It is so important for all teachers to have opportunities to collaborate with other teachers in their field. CS teachers often have few, if any, teachers they can work with in their building. This BOF group should give each of us opportunity to add to our professional learning network and I hope that it will move forward to groups on social media when we can continue to help each other. The link here is specifically talking about teachers in rural schools but is 100% applicable to CS teachers. https://www.schoology.com/blog/benefits-professional-learning-networks-teachers-rural-schools-and-districts

Expected Audience: High School and Middle School teachers. I am not sure how many high school teachers participated in snap!con in past years, but I think most of them would want to connect.

Discussion Leader(s): Audrey Coats (CS teacher at Lynnfield High School in Lynnfield MA)

Expertise of Discussion Leader(s): Teaches computer science: APcsp with BJC, technology class, and CS1 with CMUAcademy

Proposed Activity during BOF: Discussion sharing best practices for using snap in a high school class and brainstorming solutions to common difficulties