Code your 3D Design with Beetle Blocks
Superpower to be discovered: Spatial Thinking
Snap! Power Workshops
Presented by: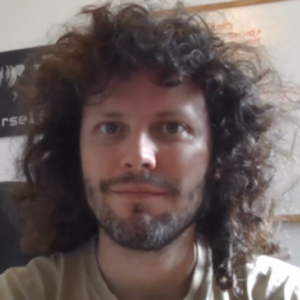 from SAP Young Thinkers, Snap!, MicroBlocks
Bernat is a software developer from Barcelona. He develops for Snap! and MicroBlocks, and is the author of Snap4Arduino and a bunch of other Snap! modifications.
No materials for the event yet, sorry!
Design your own 3D shapes with Beetle Blocks, a Snap!-based graphical blocks programming environment for 3D design and fabrication. Move a virtual beetle around a 3D space and create all sorts of imaginable 3D objects along the way. The resulting designs can be sent to a 3D printer to turn your ideas into tangible objects.
Date:

Duration:

2 h

Room:

Plenary Room

Conference:

Type:

Snap! Power Workshops