How Much CS Does an Artist Need?
Programming Art with Snap!
Presented by: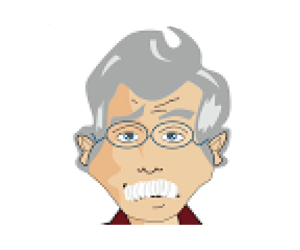 Joachim Wedekind, as a Silver Surfer, is also a Digital Native who, as a user and occasional programmer, has accompanied the development of digital media from the time of personal computers (such as APPLE II) to the introduction of the Internet, the WWW, smartphones and social media. As a teaching technologist and media didactician, he became acquainted early on with the programming language logo and the constructionism of Seymour Papert. This is the basis on which he was able to combine his interest in geometric-abstract art forms with the joy of programming. As a result, books on computer art, optical illusions and interactive graphics were created (see http://digitalart.joachim-wedekind.de/about-the-book/ as well as http://programmieren.joachim-wedekind.de/logo-classics/)
No materials for the event yet, sorry! Meanwhile...
Date:

Duration:

5 min

Room:

Snap!Shot Zoom Room

Conference:

---

Happening at the same time:

Start Time:




Room:

Social Room