Presented by: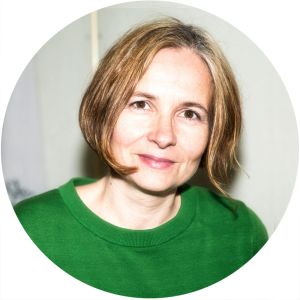 Andrea Mayr-Stalder is an artist and educator. At the Vienna University children's office she leads the media literacy team and she is the founder of Turtlestitch, a platform and international community, using Snap! to bring together coding and textile making. What makes the community unique is its great diversity, engaging different age and gender groups from a wide range of cultural backgrounds across four continents.
No materials for the event yet, sorry!
We will show how to efficiently run a TurtleStitch workshop in a school or extracurricular setting. Necessary preparation steps to bring together coding, design and making will be covered and lessons learned from experience of conducting a larger number of TS workshops will be shared.
To go through the steps hands-on, we will select two outstanding new coding projects from the TurtleStitch community environment, we cover coding, producing with embroidery machines and turning into finished pieces for prospective participants. If possible, various product ideas will be shown afterwards.
Date:

Duration:

1 h

Room:

Classroom Zero

Conference:

Type:

Workshop

Presented via:

In person