Countdown to Code: Context, challenge, creativity.
A model for any challenge-based coding activity for engaging young people.
Presented by: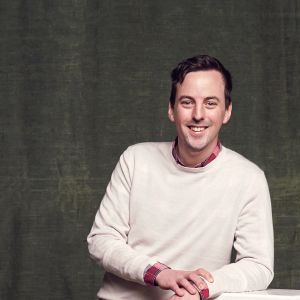 from WMG, University of Warwick, UK
Phil Jemmett is the Widening Participation Co-ordinator at WMG, University of Warwick, UK.
Phil loves to build props and demonstrations that get a big 'wow' out of students and young people. He will speak to anyone who will listen, which has taken him on some adventures in communicating science and engineering over the years, including a talk in a stranger's lounge. His usual talks and shows are in libraries, schools, and museums.
As part of the WMG Outreach team, Phil uses physical computing and block-based coding to provide exciting opportunities for young people to experience engineering and imagine themselves as professionals creating products for the real world. Contextualising knowledge is a key aim for the WMG Outreach team.
Phil is always happy to chat about how to engage an audience and build a friendly environment for all people to learn in.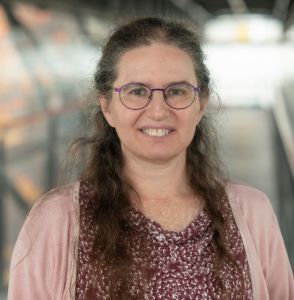 from University of Warwick
I'm Director of Outreach and Widening Participation for WMG at the University of Warwick, UK. I work with young people to encourage them to become creators as well as consumers of technology. My interactive workshops explore creative aspects of technology. I collaborate with local, national and international organisations and communities to explore inclusive, creative learning experiences. In 2008, I set up the student-led, Technology Volunteers project at Warwick, enabling students to present technology workshops for local school children.
No materials for the event yet, sorry!
Countdown to code: challenge, context, creativity.
STOP! Before you write the first line of code, what should you do? What would you ask your students to do? This talk is not about physical computing – this is about an engaging model for any code-based activity with young people.
There are some students whose eyes light up when they see components, cables, and code. There are others who freeze or groan. WMG Outreach aim to work with all students and create engaging activities for everyone. We want to bring code out of the digital and into the physical world, and inspire those students who would normally freeze to engage and thrive in a coding environment.
WMG is a department at the University of Warwick in the UK. Alongside teaching engineers, the department is well-known for research into batteries for transport electrification, intelligent and connected vehicles, and materials science. Our outreach team take that research knowledge and experience out to local schools and the wider public and aim to inspire the next generation of engineers. To do this we use a combination of activities that cover a range of topics. When working on technology or vehicle-based projects we rely on block-based coding. The intuitive, barrier-free entry to coding that blocks provide makes the activities more accessible, but there is a lot of work to do to really engage students – especially those who are technophobic, lack confidence with computing, or simply don't imagine themselves as computer scientists, software developers, or engineers.
WMG Outreach have developed a creative challenge-based approach that inspires students to work in teams to design, build, and test products. Instead of every student in the room working on the same problem – often with a single viable solution – our students are working in teams, each chasing a different idea. Our approach provides opportunities for students to take on different roles within a team: the thinker, the planner, the tinkerer, the tester.
First, students choose a challenge from a set of challenge cards. These cards provide a starting point and an overall challenge: create a product that can control traffic. They also contain some context – where might you find these in the real world? What are engineers trying to do to improve these systems? And then the students are free to solve that challenge in whatever way they choose. Our team are in the room to help students when they run in to issues. Students typically find a way to solve the problems that we did not anticipate or want to add features that we have never thought of. Having a well-stocked box of additional components and cables means that we can often accommodate these new ideas.
Additionally, the challenges can be listed with a difficulty rating. This way the students who are not confident can work on the lower rated challenges. At the end of the session the teams of students can bring together their creations into a 'micro city' which is equipped with high-tech, futuristic ideas from the students – built out of kits and boxes of components. In this way, the students are all part of a bigger process, and even those who tackled simpler contributions are well represented in the final project.
The journey for the students from having those loose components into a full city is inspiring and helps them build that confidence and identity as engineers. They are not competing, they are collaborating. We believe that this approach is empowering for students and practitioners and we will share this model here.
This talk could also work as a lightning talk but has been proposed in this category as it represents a mature corpus of knowledge from projects dating back to 2019. Margaret Low is the Director of Widening Participation at WMG and is therefore associated with this talk, but it will be led and delivered by Phil Jemmett.
Date:

Duration:

20 min

Room:

Auditorium (Online)

Conference:

Type:

Talk

Presented via:

In person