Presented by: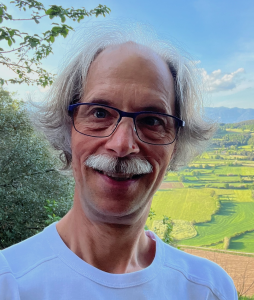 Jens Mönig is a researcher at SAP and makes interactive programming environments. He is fanatical about visual coding blocks. Jens is the architect and lead programmer of UC Berkeley's "Snap! Build Your Own Blocks" programming language, used in the introductory "Beauty and Joy of Computing" curriculum. Previously Jens has worked under Alan Kay on the GP programming language together with John Maloney and Yoshiki Ohshima, helped develop Scratch for the MIT Media Lab and written enterprise software at MioSoft. Jens is a fully qualified lawyer in Germany and has been an attorney, corporate counsel and lecturer for many years before rediscovering his love for programming through Scratch and Squeak. For leisure Jens likes guitar picking and strumming his mandolin.
Volunteer Hosts
Thanks for helping with Snap!Con 2022!
The overall theme of Snap! development in the past year has been to foster "togetherness", such as:
SLOP (Several Learners One Project): Identify meaningful units of exchange and support packaging and sharing them, such as sprites, media resources, blocks libraries, single scripts, single custom block definitions. New feature: Bundle dependencies together with the code to share, avoid undefined blocks in shared modules.

Smart Costumes: Bundle script pics with the (full) code they resemble, based o the brilliant contributions from Dariusz Dorozalski and Jesus Villalobos. Also enable bundling costumes with arbitrary data and code in Snap.

Metaprogramming: Programmatically define custom blocks.

more...
Duration:

1 h

Room:

Plenary

Conference:

Type:

Plenaries