Presented by: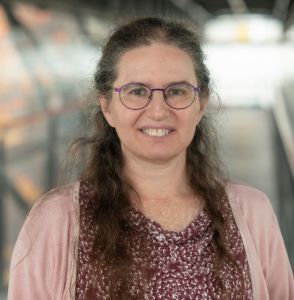 from University of Warwick
I'm Director of Outreach and Widening Participation for WMG at the University of Warwick, UK. I work with young people to encourage them to become creators as well as consumers of technology. My interactive workshops explore creative aspects of technology. I collaborate with local, national and international organisations and communities to explore inclusive, creative learning experiences. In 2008, I set up the student-led, Technology Volunteers project at Warwick, enabling students to present technology workshops for local school children.
Volunteer Hosts
Thanks for helping with Snap!Con 2022!
Link to presentation in powerpoint
Stitch in Time Resources: www.warwick.ac.uk/stitchintime
Warwick TurtleStitch Resources (Primary Maths, Skills, Projects): www.warwick.ac.uk/turtlestitch
There is significant value in cross-curricular projects. Different aspects of these projects need different skills, and as a result they can appeal to a wider range of children than simply a maths, computing or textile project by themselves. It also reflects the real world, where a range of skills are needed to successfully complete projects.
In the Stitch in Time project (www.warwick.ac.uk/stitchintime), children explored the role of textiles in Coventry's history and designed their own embroidery patterns on a theme of their choosing. They learned about software and control in the arts, business and industry, before applying programming skills and mathematics to translate their designs into a form that could be stitched onto fabric using a digital embroidery machine, with TurtleStitch (www.turtlestitch.org). The Stitch in Time project was based around a set of primary school maths resources that used TurtleStitch as a means of checking the children's understanding of geometry. Additional lesson plans were created to link to the history and culture of Coventry (Coventry was UK City of Culture in 2021).
Project outcomes. Schools were looking for City of Culture projects, so, despite facing many challenges with Covid, the project was undertaken by teachers at 5 primary schools (working with children aged 9-11).
The feedback from teachers highlighted the value of this project, where children produced a tangible product from their programming work. Prior to this project the main outputs from children's work were computer games. In order to create their design, children had to apply a working knowledge of maths and programming. The designs produced reflected a range of ambitions, taking them well beyond the examples provided. Some children explored designs done by others on the Turtlestitch website to expand their knowledge.
The project concluded with an exhibition of the childrens work, where quilts, posters and a scarf were shared with visitors. We were delighted that teachers, their families and some of their students came to see the exhibition.
Duration:

20 min

Room:

Room 2

Conference:

Type:

Talk