Enjoying the Liveness of Snap! in the Physical World
A must attend workshop to learn MicroBlocks!
Workshop
Presented by: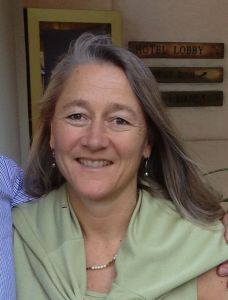 EdTech and IoT entrepreneur and volunteer. Current focus is supporting MicroBlocks -- a most awesome tool for teaching Physical Computing!
Volunteer Hosts
Thanks for helping with Snap!Con 2022!
Physical Computing Workshop Agenda:
Super quick introduction to physical computing, and the MicroBlocks IDE
Watch this! Several brief demonstrations highlighting the "liveness" of MicroBlocks and how powerful it is to explore the physical world (very much like Snap! except perfect for exploring the physical world using educational boards such as the micro:bit, Circuit Playground Express, and more)
Try me! Grab a board/kit and an activity card (easy or intermediate) and give it a go!
Show-n-tell. Spend the last 10 minutes discussing/sharing your favorite project(s).
Duration:

1 h

Room:

Room 2

Conference:

Type:

Workshop