Fostering Classroom-Level Collaboration with NetsBlox Activity Galleries
A workshop for teaching with NetsBlox
Presented by: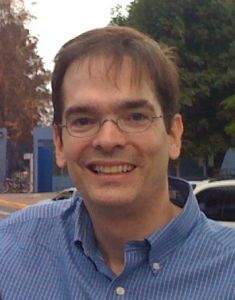 from Vanderbilt University
I'm an assistant professor of the Learning Sciences at Vanderbilt, where I also co-direct the Computational Thinking and Learning Initiative. I work to create learning environments that allow me and the teachers I collaborate with to support and study students' scientific, mathematical, and computational thinking.
Volunteer Hosts
Thanks for helping with Snap!Con 2020!
Blocks-based programming is exciting for both students and teachers. But it can be daunting to manage a whole classroom working on different activities. How can you get students talking and sharing across projects?
This workshop introduces a simple tool--the Activity Gallery--that enables teachers to create and distribute "activity starters" to structure collaborative classroom work.
This workshop will cover the basics of how to the Gallery to create classroom activity spaces. We'll try one out as though we were students; then everyone will create their own. Finally, we'll discuss the kinds of activities that the Gallery is particularly good for.
---
Date:

Duration:

1 h

Room:

Zoom 4

Conference:

---

Happening at the same time:

Start Time:




Room:

Zoom 1

Start Time:




Room:

Zoom 2

Start Time:




Room:

Hallway