Machine Learning in Snap!
Learn how to create and train a deep neural network in Snap!
Presented by:
from University of Oxford
Volunteer Hosts
Thanks for helping with Snap!Con 2020!
In this workshop you'll be given the opportunity to explore Snap! blocks for creating, training, and using deep neural networks. No prior experience with machine learning is required. It is best if participants have laptops with Chrome installed. The focus will be upon the resources in this guide: https://ecraft2learn.github.io/ai/AI-Teacher-Guide/chapter-6.html. No requirement to explore this in advance but it is recommended.
The guide and blocks were designed for high school students though perhaps even younger children can master this. Participants will be able to create models that make predictions or classify data. For creating and training models there are both very simple blocks and full-featured ones.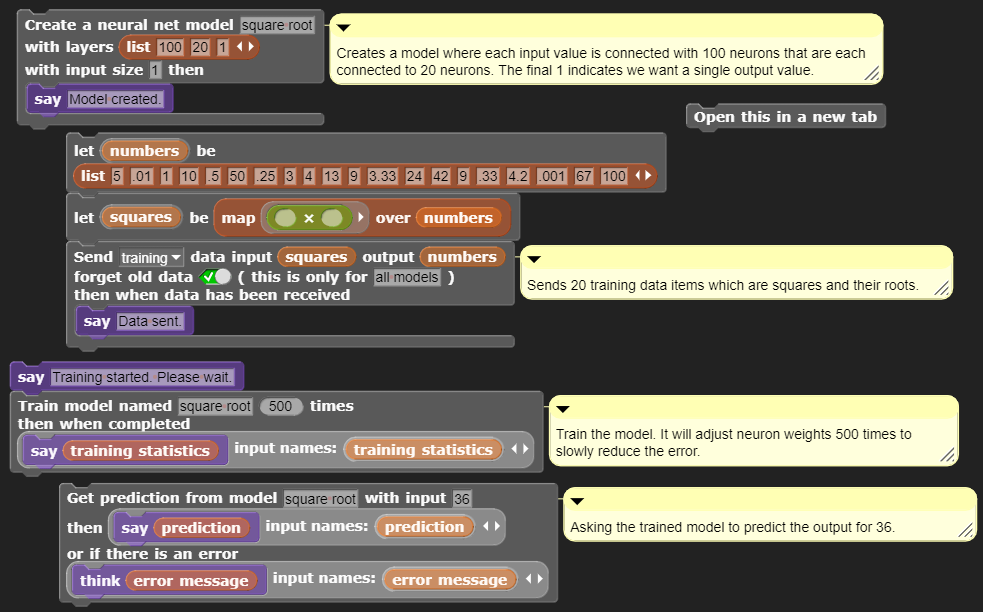 ---
Date:

Duration:

1 h

Room:

Zoom 2

Conference:

Language:

English

---

Happening at the same time:

Start Time:




Room:

Zoom 1

Start Time:




Room:

Zoom 4

Start Time:




Room:

Hallway